Bronwyn Losey, Director and Teacher

Bronwyn holds a master's degree in early childhood development from the University of Rochester, and a bachelor's degree in intercultural studies and social change. Her 15 years of early childhood experience include teaching at IC3 in Ithaca and an English preschool in Russia, as well as managing a home group family daycare and an independent play school. Her passion is watching children form relationships and watching their curiosity run wild.
"There is so much to learn from children when you move at their pace and let them take the lead."
Molly Alexander, Assistant Director and Teacher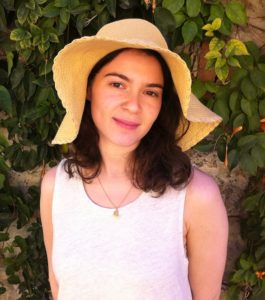 Molly has a master's degree in early childhood general and special education from Bank Street College of Education and a B.A. in American studies from Wesleyan University. Molly's eight years of teaching experience include working in New York City early childhood classrooms as well as one year teaching in France. She loves supporting young children as they grow, and developing relationships with children and parents. Molly also currently consults for Family Reading Partnership as an Early Childhood Specialist.
Julie Coakley, Teacher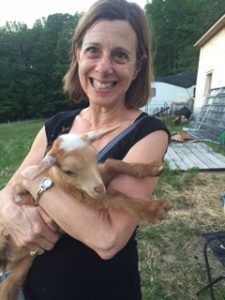 Julie has an M.Ed. in early childhood education from Boston University and a B.A. in English from S.U.N.Y. at Buffalo.  Her forty-four years in the early childhood field include teaching and administration in programs for children from birth through age seven, as well as providing professional development, coaching and mentoring for teachers of young children.  She delights in discovering how to facilitate meaningful learning as she observes and listens to each child.
Erin Gordon, Assistant Teacher
Erin has been volunteering with programs for children for seven years.  She has worked with groups from preschool to high school, primarily in garden themed activities.  In Pennsylvania, she co-founded an elementary school garden and an afterschool garden club. She loves spending time with young children and discovering the world with them.
In addition to our teaching staff, we have dedicated volunteers who spend time in our classroom every week. Our volunteers are :
Kay Cooke
One of her favorite life experiences has involved raising her two adopted children – Tae Jin (from Korea) and Maia Angelica (from Bolivia).  When they were young she worked at a Montessori pre-school, which they attended. Previous to their arrival in their family she had enjoyed a position at Cornell in the College of Agriculture – Student Services Department.  Before that she had taught special education for several years. However, being with the children and teachers at Global Roots was delightful last year, and she looks forward to another year there.
Erika Colquehuanca
Erika is the wife of Graduate student at Cornell and lives in the Hasbrouck apartments. She loves baking, biking and jogging and has 2 daughters.